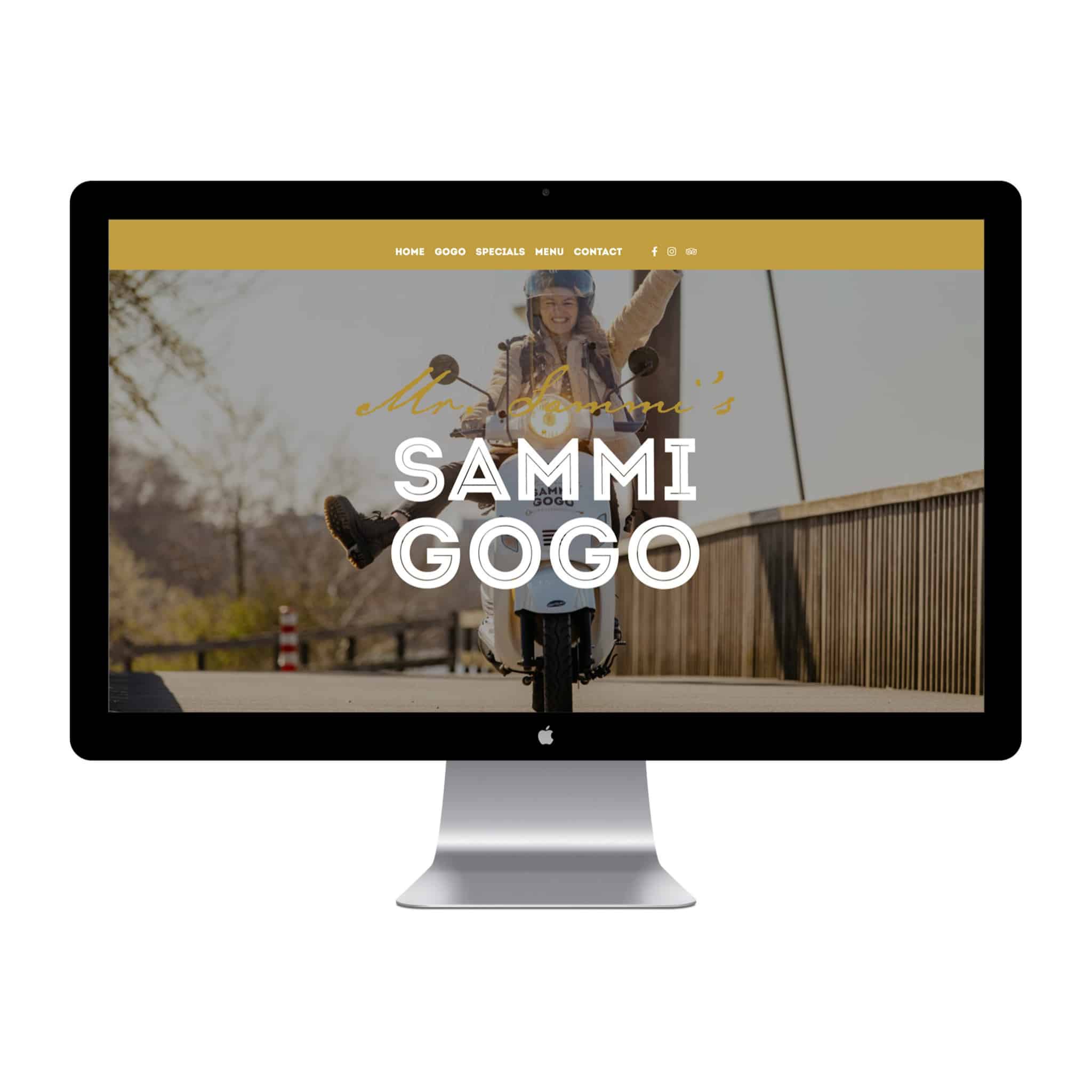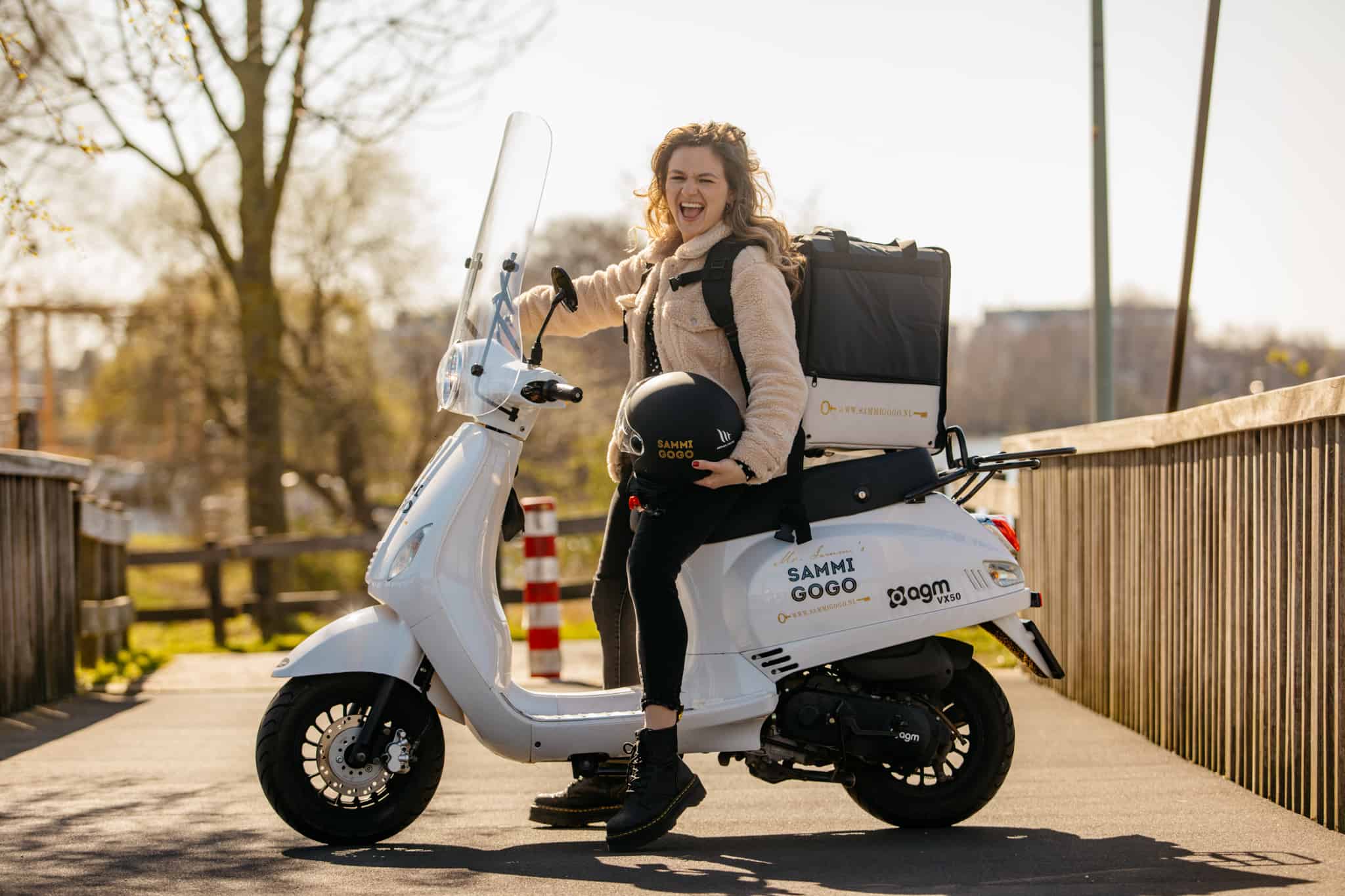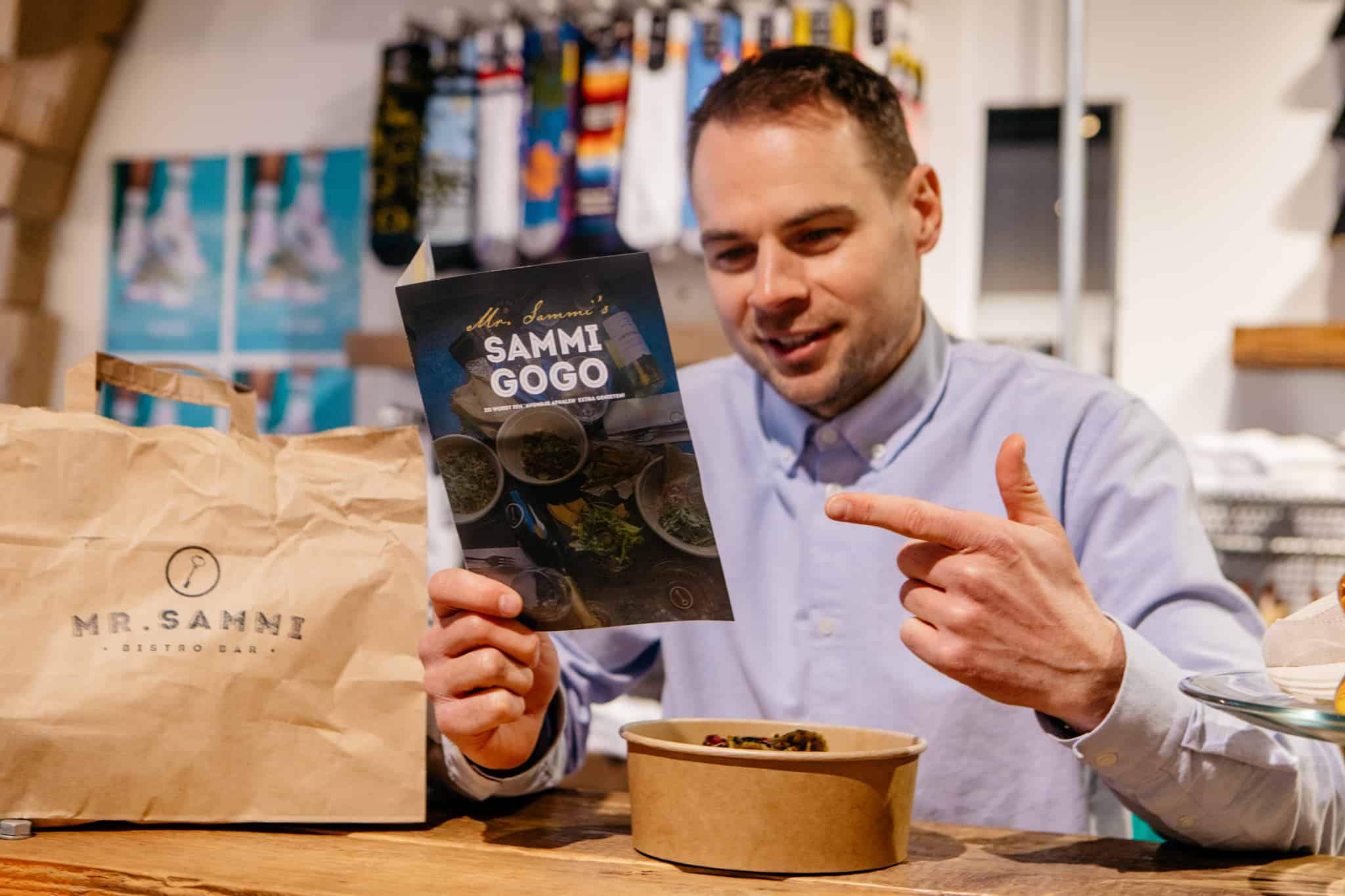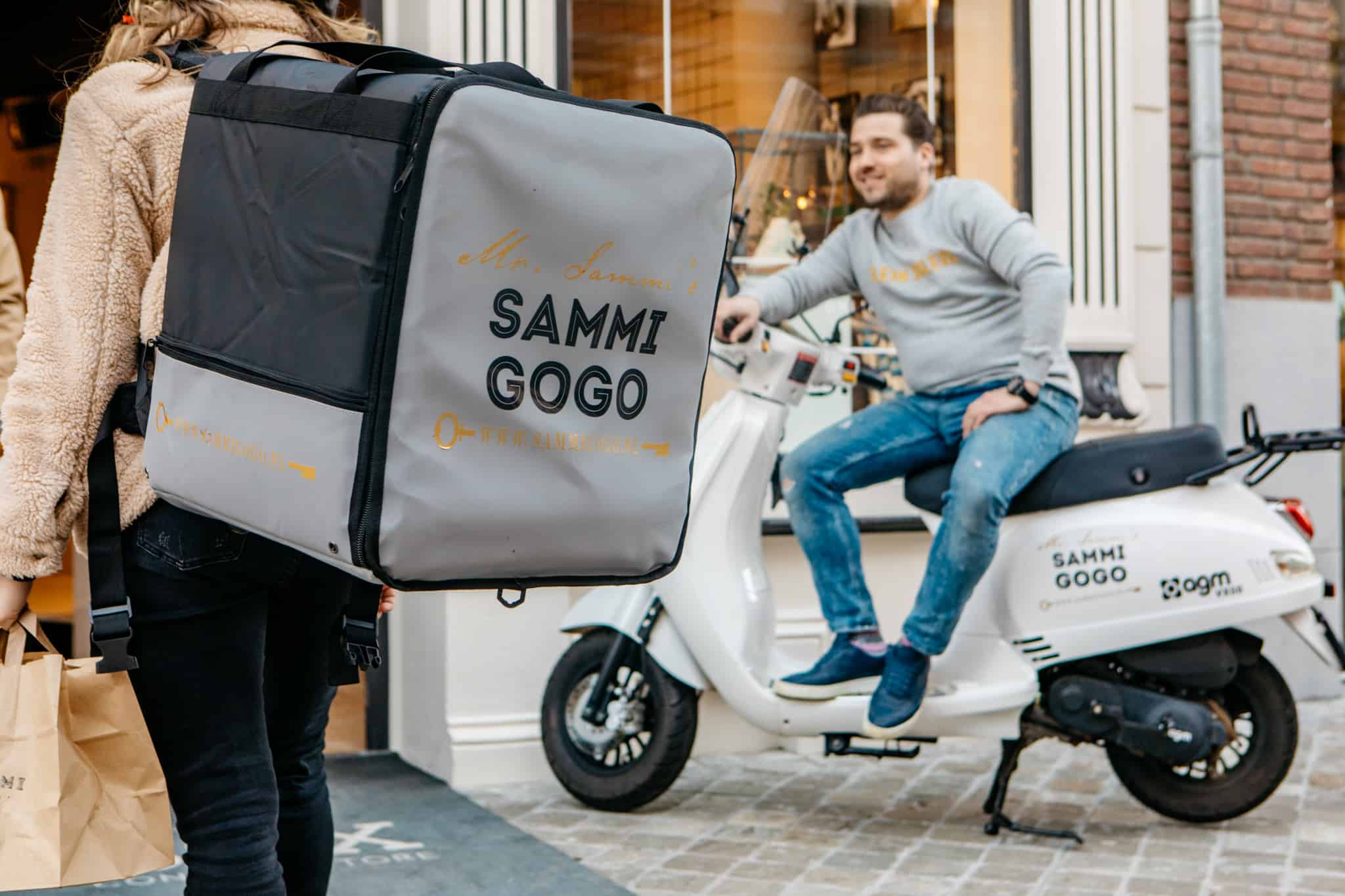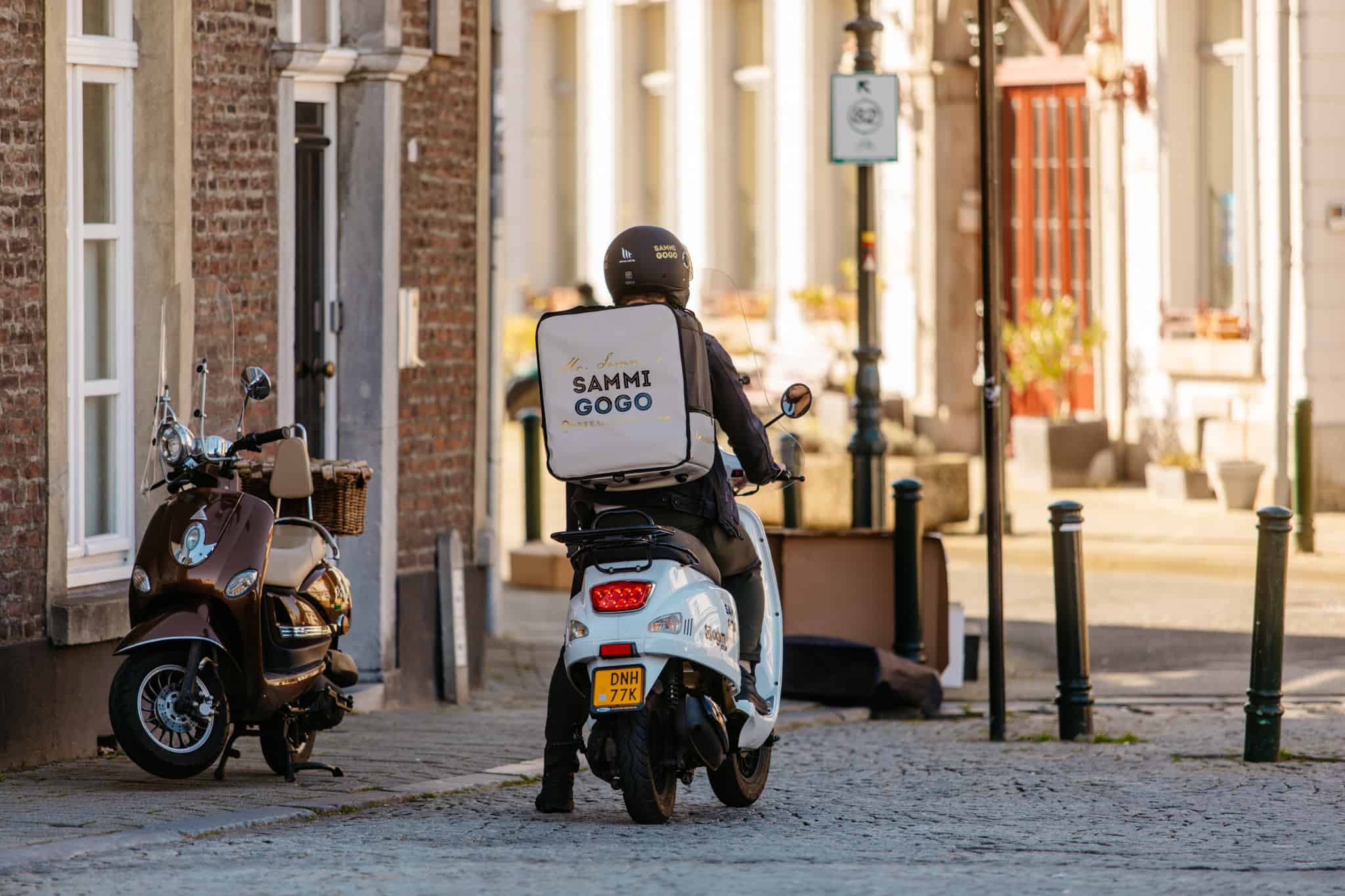 Marketing voor horeca: pop-up concept Sammi GOGO in Roermond
Nieuwe visual identity & tone-of-voice
Nieuwe productflyer
Ontwikkeling website
Uitzetten sociale media strategie
Sociale Media planning & uitvoering
Nieuwsbrief marketing
Advertentiebeheer
Marketing voor Horeca: Sammi GOGO
Hoe ga je om met het verplicht sluiten van je deuren door een pandemie? Je bedenkt een pop up concept. Tijdens de coronacrisis hebben we Mr. Sammi omgedoopt tot het bezorg- en afhaal concept 'Sammi GOGO'. Behalve het TO GO concept verzonnen we unieke acties, verzorgden we nieuwsbrieven en werd er een nieuwe website optuigt. Zo was Mr. Sammi één van de eerste restaurants van Roermond die de crisis wist om te buigen tot een kans.
Marketing voor Horeca is onze specialiteit
Niet alleen Mr. Sammi is één van de klanten waarmee wij graag aan de slag gaan: ook diverse andere clubs, restaurants, café's en discotheken merken de voordelen van een externe marketingpartner. Dankzij onze ervaring op het gebied van conceptontwikkeling, evenementenorganisatie en horeca, zijn wij niet alleen een marketingbureau. We zijn ook een klankbord. Samen helpen we jou met het grijpen van nieuwe kansen, online en offline.
Benieuwd hoe je jouw restaurant omvormt tot TO GO organisatie? Lees de blog: van restaurant naar TO GO service: enkele tips!
Benieuwd wat wij voor jouw restaurant, café, locatie of evenement kunnen betekenen? Neem vrijblijvend contact met ons op!